<! Add link to porting guide !>
FREE DOWNLOADS!
AccountLink
- Overview
Commence RM:
Designer Edition
- Overview
Commence RM:
Australian Edition
- Overview
Microsoft CRM
- Overview
CRM Times
eNewsletter for Managers implementing CRM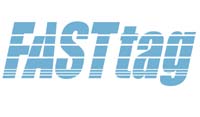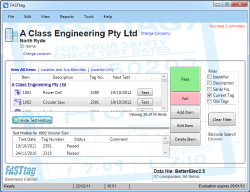 Touch Screen Mode
Suitable for Touch displays
FASTtag is flexible to suit the latest advances in computer hardware. Touch displays provide a new user experience which is often much more intuitive than traditional keyboard interaction. With a Touch display, the user can interact with the software through touching on screen, directly at the point required for the current operation.
Touch displays are also used for newer computing platforms like tablets and mobile phones, which are experiencing massive growth as a system deployment platform.
In the traditional keyboard and mouse human interface devices, you can point on the screen very accurately; this is not so easy on a Touch display, where you use your finger to interact with the software. Also, often the Touch display does not have a separate keyboard, so screen selections are preferred.
In Touch Screen Mode, FASTtag meets these needs with interface features like oversized buttons, and larger menu selections. There are also new buttons added for the most common tasks - a large green button for Pass and a Red button for Fail. In the Item Window, instead of having to pick the equipment type from a ComboBox, the types are displayed with large icons, which are easy to scroll with gestures, and can be readily pressed with a finger.
Further, FASTtag supports handwriting recognition input, so you can simply write on the screen to enter text such as an Item Description.
Take advantage of new, easy to use hardware
Try it today!
For more information about FASTtag, contact Advanced User Systems on 02 9878 4777 or info@aus.com.au.