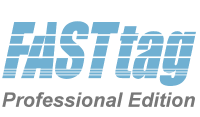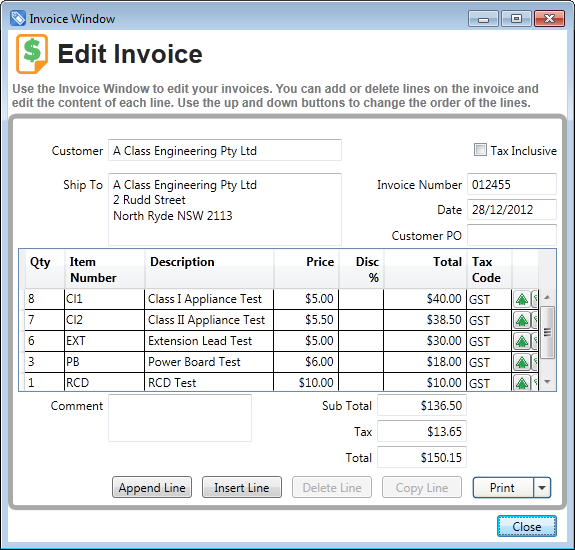 Invoicing
Automatically create Invoices for work perfumed
In any business, we all know how important it is to invoice promptly after performing services. We also know how time consuming and tedious this administrative work can be. This is particularly the case for appliance test and tag, where the number of tests have to be counted, often with hundreds of tests, or even more at large sites.
FASTtag Professional Edition provides an easy way to automate this task, maintaining flexibility, and a complete record of the invoice created. Invoices can be automatically generated in a number of ways, and the Price List is used to manage the amounts charged for each test. Invoices can also be manually created on an ad-hoc basis. The Invoice sub-system provides complete flexibility to add line items and modify descriptions or comments, before sending the invoice to your customer, and a record of the Invoice is maintained in the data file.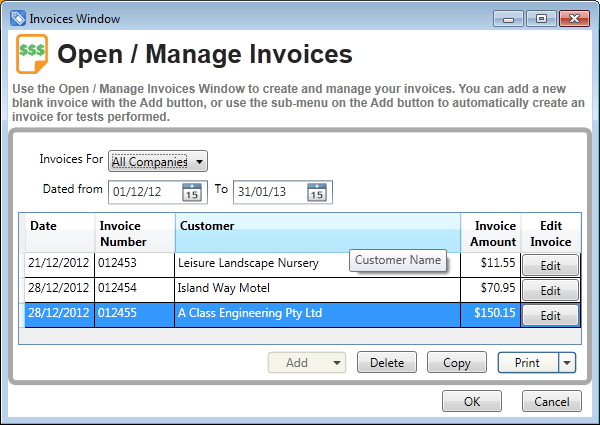 In FASTtag Professional Edition the Invoices are managed from the Invoices Window, where you can view the invoices for all companies, or just the selected company. A date range can be set to filter the list of Invoices. This Window provides a summary listing of invoices, and more detail can be viewed by clicking the Edit button.
Invoices can be added using the Add button, either to automatically generate the invoice for tests on a day or range of dates, or on a manual basis. Invoices can also be created by copying an existing invoice as a starting point. The invoice numbering can be set, and is then automatically maintained and incremented by FASTtag.
How Automated Invoicing works
Add Invoice Items while Testing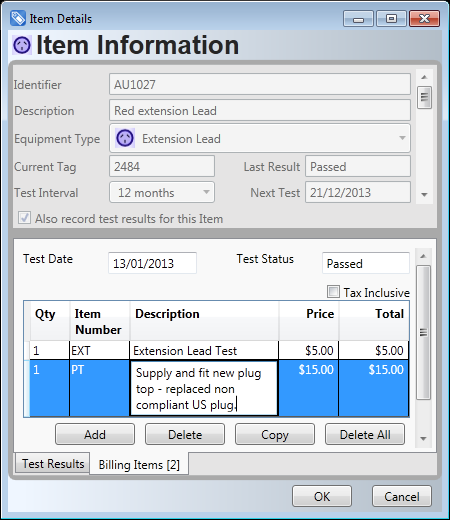 FASTtag Professional Edition also includes an advanced feature that you can turn on, to allow Invoice Items to be added while testing. In the example above, we added 2 x Supply and Fit Plug Tops at the time of generating the Invoice. If you prefer, this information can be recorded at the time of doing the test, simply by clicking on a tab in the Item Test Window. Just add one or more additional items to appear on the Invoice (or edit the automatic Price List item), and the information will be transferred to automatically generated Invoices.

You can edit the Quantity, Item Number, Description and Price for any Invoice entry. You can even add new items to the Price List directly from the Item Number column.




Imagine how much time you will save with automated generation of Invoices! More time with your family and doing the things you would like to do, instead of tedious paperwork.
Quickly, accurately and easily generate Invoices
Try it today!
For more information about FASTtag, contact Advanced User Systems on 02 9878 4777 or info@aus.com.au.