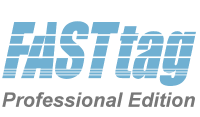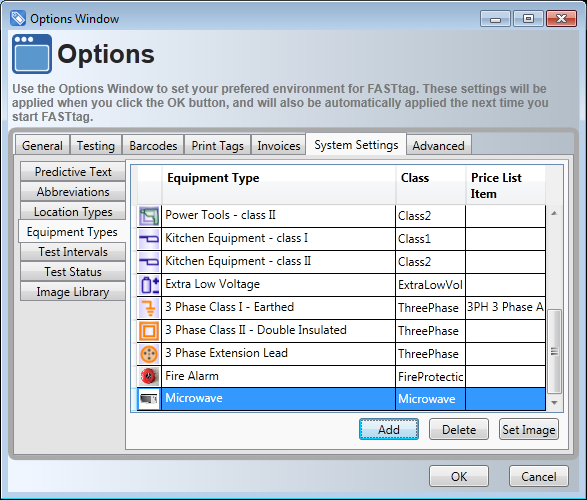 Customisable Equipment Types
Create your own Item Classifications
Many professionals are testing beyond the scope of portable appliances and would like to add other types of equipment that are regularly tested, such as Exit Lights and Microwave Ovens.
In FASTtag Professional Edition, new Equipment Types can be added, with information such as
Custom Equipment Type name
Grouping by Class of Equipment
Custom Icon for items of this type
Associated Price List Item for automated Invoicing
By setting the image to use for the equipment the main FASTtag window and item window can also associate a custom icon with this Equipment Type. This makes it easier to quickly identify this type of equipment on the screen.
Customisable Equipment Types also mean that FASTtag can be used for regular scheduled testing or maintenance on both electrical and non-electrical equipment. Some examples are
Emergency Power and Lighting
Fire Protection
Microwave Ovens
Heating Systems
Air Conditioning Systems
Climbing Equipment
Plant and Machinery
With the flexible invoicing tools, FASTtag Professional Edition can also automatically produce the invoice for the number of tests or maintenance activities carried out on all the equipment of this type. The invoicing tools save lots of time by automating this tedious task.
Extensible for a range of applications
Try it today!
For more information about FASTtag, contact Advanced User Systems on 02 9878 4777 or info@aus.com.au.