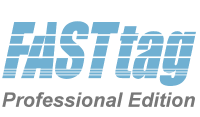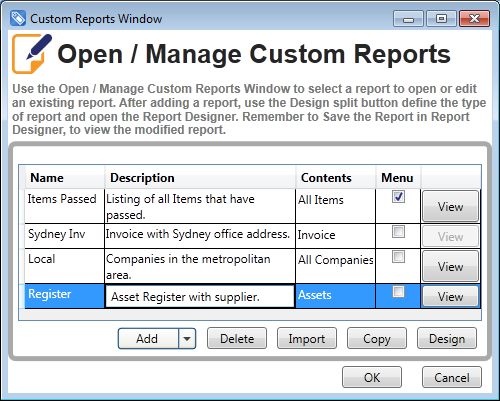 Custom Reports
Create your own Reports
FASTtag includes a number of pre-defined reports which allow Test results to be printed in a format that is suitable for many organisations. In some cases there may be specific requirements for the data to be included in the report, or the formatting of the report.
FASTtag Professional Edition allows you to create your own reports, complete with customised layout and content. Custom Reports can be created for
Companies and Locations
Items / appliances
Test results and Test history
Asset register
Price List
Invoices
Using FASTtag's easy to use Report Designer you can quickly design or modify the layout of the report. This includes designing the columns to appear in the report and the column headings, including font settings and table layout. The location and size of the logo can be set. Any special headers or footers can also be added to the report.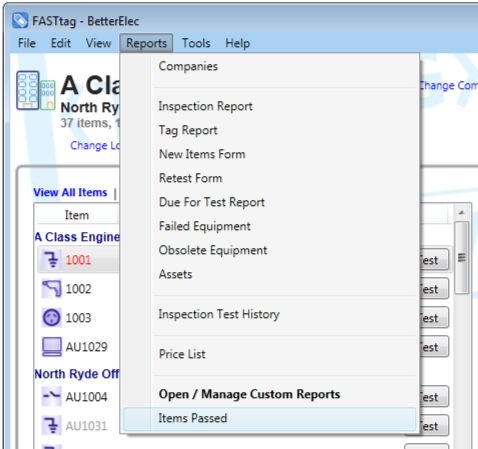 Custom Reports can be easily accessed through the Custom Report Window and displayed by clicking the View button. For reports that will be used regularly, you can also specify that the report should appear on the Reports menu within the FASTtag menu bar.
Reports can also be customised to control the records that are included in the report
Filtering to only show some items
Sorting the order of the items
Grouping the items and adding a group heading
FASTtag gives you the flexibility you need to present your Test results in the format you and your customer require.
Quickly create, save and access reporting layouts
Try it today!
For more information about FASTtag, contact Advanced User Systems on 02 9878 4777 or info@aus.com.au.