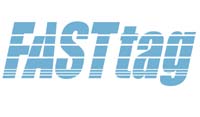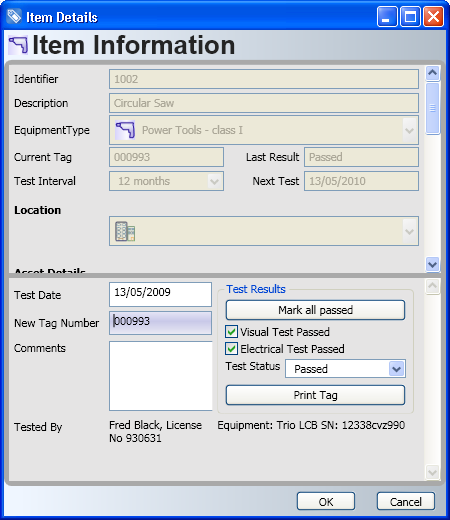 Tag Printer Option
Automatically print tags as you test
FASTtag includes an optional feature to connect to any ZPL or EPL compatible printer. This includes the popular and industry standard range of Zebra printers, such as the TLP 2824plus and TLP 2844Z printers.
To print a tag, once the appliance has been tested and passed, just click the Print Tag button. You can also configure FASTtag to print the tag automatically when each new test is saved.
The default tag includes all the required information
Appliance identification number (including bar code)
Date of Test
Next Test Date
Tester's name
Tester's competency or license number
Company name
Company logo
Tag number (optional)
All of the information printed on the tag is taken directly from the information entered into FASTtag. Changing the company logo is easy - just select a new logo file.
If there is a specific requirement for your tags, they can be customised on a consulting basis. Just give us your specification and a mock-up of what is needed and we will provide you with a new template that you load into FASTtag.
Save time printing your tags automatically
Try it today!
For more information about FASTtag, contact Advanced User Systems on 02 9878 4777 or info@aus.com.au.