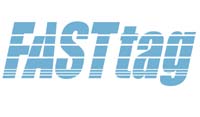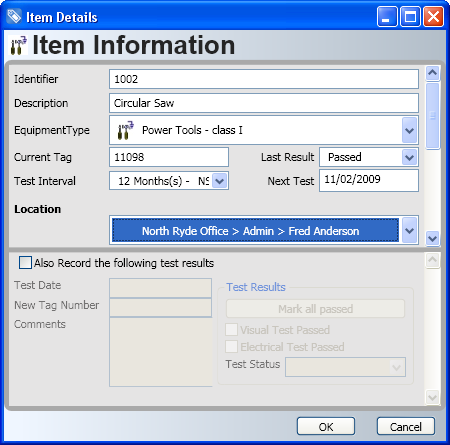 Fast Entry of Appliances
FASTtag gives you all key information about the appliance, at your fingertips. You can record the minimum detail required for electrical test and tag, or you can record full information about the appliances, making FASTtag double as an asset register.
Information recorded includes
Item Identifier (automatically generated)
Description
Equipment Type
Test Interval
Other appliance information such as Current Tag Number, Last Test Result and Next Test Date are maintained automatically as you add test information.
The Item Identifier will be automatically generated and incremented for each new appliance. Optionally you can also prefix the Identifier with one or more characters, to designate the owner or location (set up in the Location screen). You can also setup FASTtag to ensure that Item Identifiers are not duplicated, either within the company, or across the entire data file.
Typing the Description is the most time consuming part of entering appliance information - FASTtag makes this fast and easy with the unique Predictive Text feature and Abbreviations. Just type the first few characters of the Description, and any previously used matching Descriptions will appear automatically. Or you can type a 2 character abbreviation for commonly used Descriptions.
Save time and capture all the required information - FAST
Try it today!
For more information about FASTtag, contact Advanced User Systems on 02 9878 4777 or info@aus.com.au.