<! Add link to porting guide !>
FREE DOWNLOADS!
AccountLink
- Overview
Commence RM:
Designer Edition
- Overview
Commence RM:
Australian Edition
- Overview
Microsoft CRM
- Overview
CRM Times
eNewsletter for Managers implementing CRM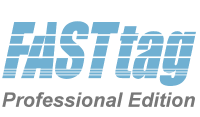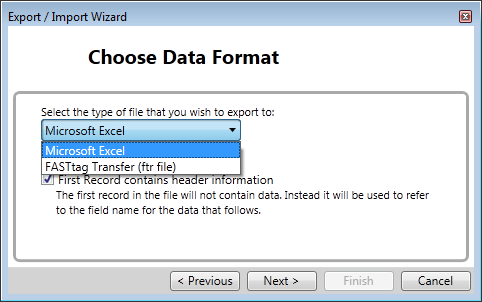 Export Wizard
Share your data with other applications
FASTtag provides a powerful, complete solution for managing your appliance test and tag data. However if you do want to integrate an external tool, this can be done easily in FASTtag Professional Edition using the Export Wizard.
The Export Wizard breaks down the complex task of data export into simple steps, with point and click screens, that are easy to understand.
Specify the format: Excel or FASTtag Data Transfer file.

Select the export directory and enter the file name.

Select the data to export, firstly the type of data, then the records.

Specify the fields to export.

Review and begin the export.
For most data files, the time from clicking the start button to completion is only 10-20 seconds. The exported data file can then be opened directly in excel and further manipulated (if required), before importing to another application.
FASTtag Data Transfer file
The FASTtag Data Transfer file is useful for moving data between FASTtag Data files. For example, if you have a site that has grown to have a large number of Items and many Locations, you may prefer to move that company to a separate data file. This can be easily done by exporting to a Data Transfer file then importing to a new FASTtag Data file.
Any FASTtag data can be exported to the Transfer file, with control over the entities and records that are exported. The export can also be done on a Company or Location basis, automatically including all associated Items and Tests.
Extendable, can be integrated into your solution
Try it today!
For more information about FASTtag, contact Advanced User Systems on 02 9878 4777 or info@aus.com.au.