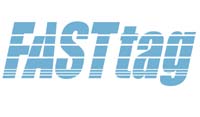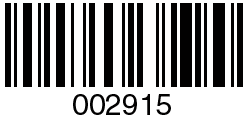 Barcode Shortcuts
Fast test entry for Power Users
FASTtag is designed to be easy to use and quick to learn, but as your skills grow, you can also take advantage of features that help you work much faster.
The Barcode Shortcuts are an example of this. As you become more experienced in using a software program, there is less reliance on the mouse and menus, and there is a need for faster ways to perform common tasks.
When re-testing items that are already in FASTtag, most commonly a Pass test result is being recorded. To make this really fast, there is an option to record a pass when the barcode is scanned twice in quick succession. You can even play a confirmation sound, once the Pass is recorded.
This is particularly helpful, as it is no longer necessary to continually return to the keyboard to record the Pass result. It's just a matter of scanning the item to bring it up in FASTtag, perform the visual and electrical test, and when the appliance is passed (which is most often the case), just scan the barcode for that appliance twice and the pass is recorded.
If you also use a label printer, you can set up FASTtag so that the new tag is also printed as soon as you record the pass result.
Combine a Bluetooth barcode scanner, and you have great portability when performing testing.
Save time with rapid retesting
Try it today!
For more information about FASTtag, contact Advanced User Systems on 02 9878 4777 or info@aus.com.au.